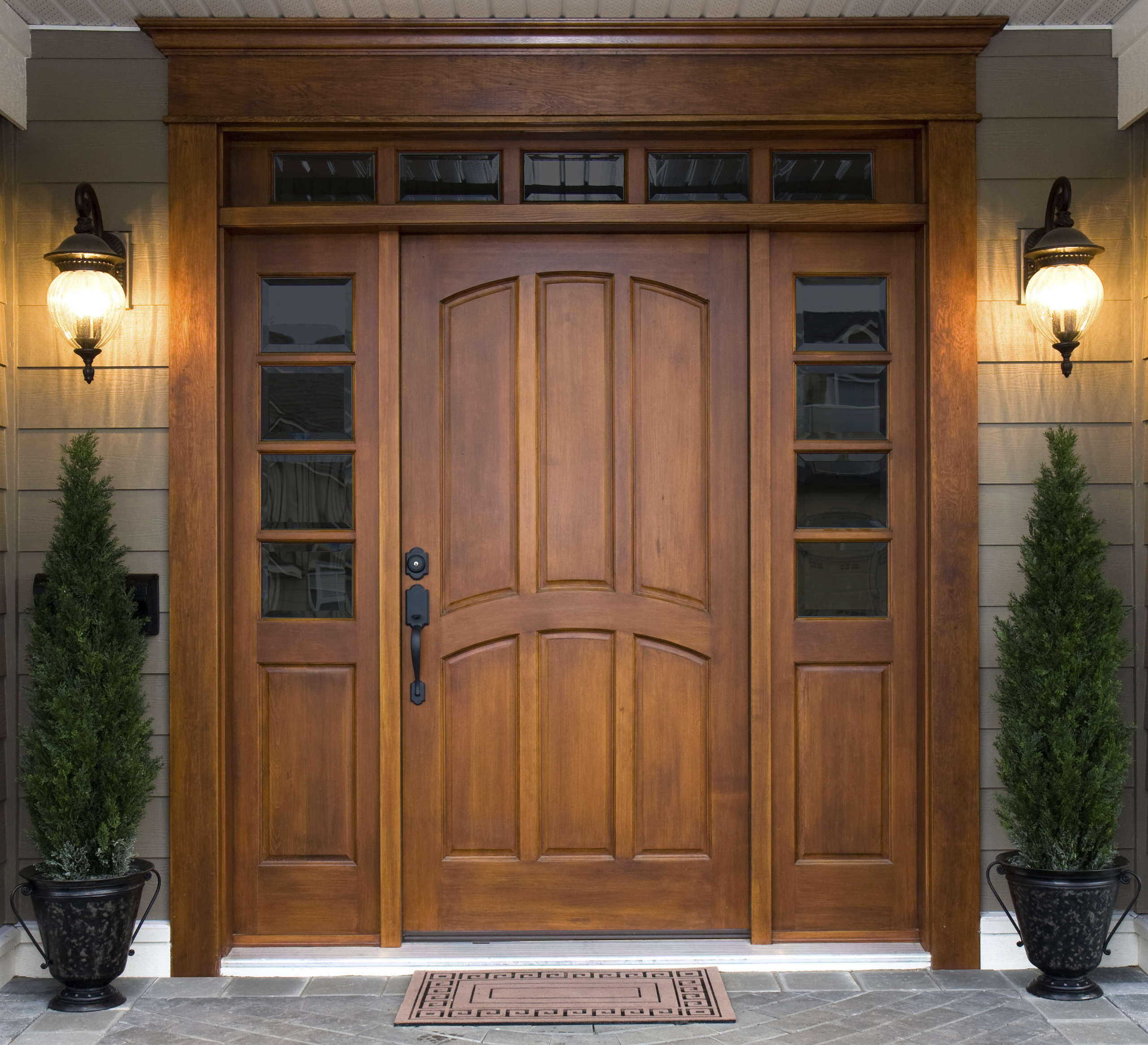 27 Apr

Tips on Selecting a Door for Your Home

A door can be the focal point of a home. It is the gateway where you go out into the world, and where the world is welcomed into your home. Finding the perfect door for your home is much easier with CK's Windows and Doors. Whether you are building a new home or upgrading your old home, CK's Windows and Doors offers a wide range of products to match your needs and style. We understand the pride associated with the appearance of your house. We want to help you choose a door that you can be proud of and will serve all your needs. To get started in your search for the perfect door, here are a few things to consider to help make your search easier.
Know Your Budget
Familiarize yourself with your budget and door prices. Knowing exactly what kind of price you'd like to pay for a door will help you save time and eliminate doors outside your budget. Lucky for you, CK's Windows and Doors offers a wide selection of doors for most budgets! If you have a certain door already in mind, give CK'S Windows and Doors a call and we let you know if it is available in our selection. Doors may differ in price depending on the manufacturing costs, but with our selection you will have plenty of available options to choose from!
Size of the Doorway
Get the exact measurements for the size of the door, so you can know what types of doors are available in your size. If you choose CK's Windows and Doors as your supplier, we will come out and take the measurements for you. That way there is no room for error when it comes to ordering the right sized door. It may be that a special door will need to be customized to your unique specs. Either way, CK's Windows and Doors will work with you on door sizes.
Style of the Home
Hundreds of possibilities are available for you to choose from at CK's Windows and Doors, for every home style through the ages. Maybe your home is a newly built home, or happens to be over a 100 years old. Modern or rustic, we have doors to match every style of home. Painted doors, stained doors, doors with with decorative glass, doors with no glass, solid wood doors, etc, we have more options to give clients what they want. CK's Windows and Doors has plenty of options for all budgets, tastes and styles. Check out our online door brochures today!
How Much Light and Visibility?
One thing to consider when choosing a door for your home is how much light and privacy you'd like in a door. Do you want your door to give natural sunlight in your home? Or shade the rays of the sun in that part of the house? When considering how much light you'd like to get from your door, you also need to consider your privacy. Some doors that let in more light also make it easier to see into your house. Decide the level of privacy you are looking for in a door, as well as the amount of light you'd like to let in. Talk to CK's about door options that can provide a mixture of both.
Weather Resistant and High Quality
Find a door that can last against the harsh effects of the weather and protect against moisture. A good quality door increases your energy efficiency and makes sure your house is guarded against the weather. Learn why our doors are the best options for your climate area. Give us a call today and we can answer your questions, and direct you to our wide selection of doors available. Contact CK's Windows and Doors today at (208) 528-8070.