Pella Storm Doors
Looking to buy a storm door for your Eastern Idaho home? Great choice! CK's Windows and Doors is the best place to find what you're looking for! Each of our storm doors are manufactured with the best materials, to weather the storms with even greater durability and efficiency. If you haven't quite decided whether a storm door is right for you, check out the many benefits below. Homeowners who install a storm door in Eastern Idaho find it a great addition to their home in a number of ways. See why!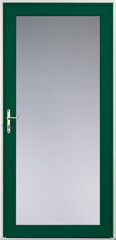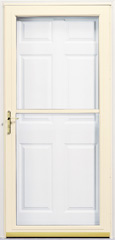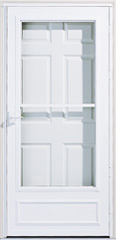 Pella Storm Door Benefits:
Light
Visibility
Ventilation
Style
Keep Bugs Out
Greater Protection
Greater Light: A little more light can make a big difference in your home. With a Pella storm door you can light up your home all year round. Soak in the rays of sun and brighten your home with a Pella Storm Door.
Greater Visibility: Enjoy the view out your front door! Pella Storm doors are a great way to expand your field of view, and to keep an eye on your neighborhood surroundings, your children, or your pets.
Greater Ventilation Without Insects: Fresh air is a great perk to storm doors, especially when you don't have to worry about the bugs. Pella Storm doors keep the bugs out, and let the good air in so you can enjoy the weather all the time!
Greater Protection: Pella storm doors prevent weathering on your door. Each serves as an extra barrier between your door and the weather. Pella Storm doors may also be a deterrent to robbers, as it is one extra door keeping them out.
Storm Door Types & Styles
If you are worried there won't be a storm door to your match home style, you shouldn't worry in the least. CK's Windows and Doors offers a wide variety of storm doors in nearly every style. Choose among a variety of colors, glass designs, trendy handles, and door finishes. Browse the storm doors available through Pella today. Below is a list of the different types of storm doors available, each serving a unique purpose.
Buy a Storm Door Today!
If you're in the market for a door that can provide more light in your room, or need a door that can let in the cool summer breeze, a Pella storm door is what you need. Pella has a wide selection of storm doors to fit your every need and desire. Whether you need economical storm doors, doors with roll-screens, or doors that add a decorative decor to the front of your home, Pella storm doors are the way to go. Choose a Pella storm door today, and place your order with CK's at (208) 528-8070.
Our Service Areas:
Driggs, ID
Rexburg, ID
Rigby, ID
Idaho Falls, ID
Shelley, ID
Blackfoot, ID
Pocatello, ID
Click on the Manufacturer for More Information
---