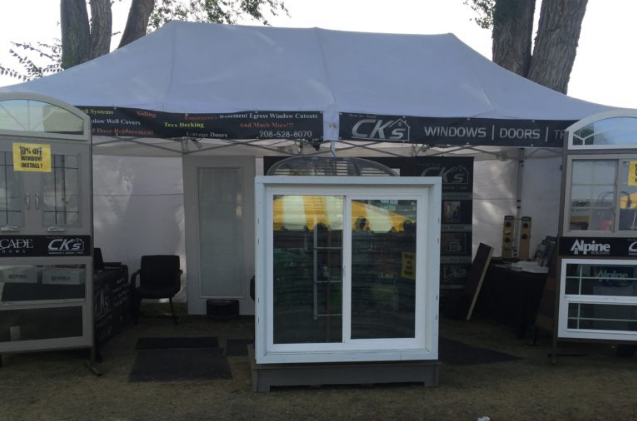 Eastern Idaho State Fair 2016
Once a year families and friends from all over Idaho flock to the highly-anticipated Eastern Idaho State Fair in Blackfoot. It is an event to be missed by no one, as one of the best fairs around! With fun, exhilarating rides, amazing displays, entertaining shows, and, of course tasty fair food, you've got to be there! It's a taste of Eastern Idaho you can get nowhere else! To top that off, the fair also features local businesses. It's the best place to spend time with your friends and family, be entertained, and shop for some great products and deals.
Blackfoot Fair Discounts
Make sure to stop by the CK's Windows and Doors booth to check out our limited-time fair discounts! We want to help you save! Plus, nothing is better than seeing our high-quality products in person. Come check them out! One of our CK's representatives would love to answer any questions you may have about our windows, doors, trim, or basement window systems. There's some fun for everyone, so make sure to round up your friends and family, and come on by!
Our Service Areas:
Driggs, ID
Rexburg, ID
Rigby, ID
Idaho Falls, ID
Shelley, ID
Blackfoot, ID
Pocatello, ID